Thanks for visiting!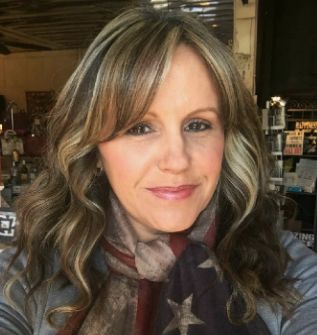 WELCOME!
Grab a cup of sweet tea,
take a deep breath and relax!
I am a wife, mother and author living in Nolensville, Tennessee. I rescue cats and kittens, write "Person of Interest" stories for the Nolensville News and Observer Newspaper and write enchanting women's fiction novels.







You can pick up my books anytime at Shabby Lane Shop
in Nolensville, Tennessee!
The Nolensville News and Observer
is available at the local post office and published monthly.

If you are considering adopting a new family pet--please reach out. I almost always have abandoned cats and kittens. I provide the best veterinary care and always spay, neuter and vaccinate. If I don't have any kittens--my friends do!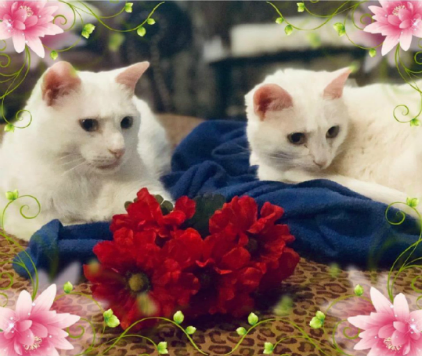 I've had five books published:
The Wondrous Ways of Women, Ordinary Women, Not, The Plan B Wedding, Saving Dandy James, and Mae's Open Arms.

Unfortunately The Wondrous Ways of Women and The Plan B Wedding are no longer available! But Mae's Open Arm's is my newest book. If you're looking for spiritual read to lift you up and give you hope--get it, girl! And Ordinary Women, Not will definitely make you laugh a time or two.

All are available on Amazon.
All my female characters eventually learn to listen to their hearts and trust their instincts, but it's never an easy task!
Isn't that true with all of us?
Feel free to say, HAY!
Shell5223@Aol.com
Twitter@ShellyGMorris
Instagram- ShellyGMorris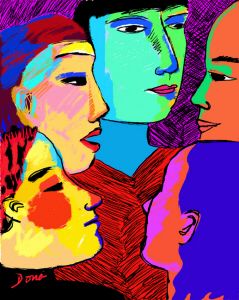 And remember, life is funny so, --you might as well smile about it. Frown lines are not attractive, trust me!

2020 Coming soon from Zumaya Publications

The Tall Tales of Mystic Ridge
& The Mysterious White Cats!

Enjoy an excerpt here, this is a portion of the short story,
Makeover Time!


She spied an antique shop, Enchanting Treasures. There was a portion of a white picket fence outside and an old worn school desk, windowpanes, rusted buckets, and a vintage bicycle. The wooden "Open" sign was very old and hung inside the store next to a faded American flag. The soft lighting inside gave it a welcoming glow. It beckoned her to come in and explore. Her stomach fluttered and goose bumps rose on her arms. Her appointment forgotten, she knew she had to go inside.
As she entered the shop an elderly woman with a kind smile greeted her. "Hello, Honey, I'm Millie. Can I help you find anything today?"
Rosalie waved a hand. "Oh, no. I'm just looking, quickly. Quickly looking," she replied in a foreign, shaky voice. What was wrong with her? "Browsing."
Millie nodded. "You make yourself right at home. There are a lot of things you'll want to see. I'll be right here on my lap top if you need me."
"Thanks." Rosalie relaxed. She felt comforted by all the old items. The room was extremely crowded. She could barely walk. There were glass bottles in every shape and size, and old tables with scratches from unknown people. There were pillows and pictures, hats and jewelry, boots and candles, tea cups and dishes. A rusted Bubba's Honky-Tonk sign perched against an old, chrome car bumper. The shop was perfectly warm and smelled wonderfully musty with tiny hint of vanilla.
She carefully touched plates, iron buckets, silver bowls, lace handkerchiefs, silver spoons, quilts, and many other unique items. She felt a familiar presence here. These were personal items; which people had treasured. They carried grand stories and had seen different times and interesting places. Her curiosity was peaked. It all seemed so intimate. But she also felt an odd belonging, an unexplainable hominess.
Ever so slowly, she made her way through the tranquil room. She noticed a white cat leisurely cleaning itself as it spread out on an emerald cushion. She touched its soft head as she walked past. As she reached the back of the store, she noticed a tiny corner booth, which was illuminated by a softly lit, hanging chandelier. The area was almost glowing. It called to her. She entered the booth and saw a magnificent blue gown on a life-size mannequin. It had an extremely high neck with a small black cameo pinned to the front. White pearls made a square shape across the chest area. The sleeves puffed out near the shoulders and then came back in at the elbow. The bottom seemed to stand out as if a petticoat were underneath. A velvet navy sash was draped around the waistline. Pink beads circled the hemline. As she embraced the vision, she could not breathe. It was magnificent. It seemed familiar. There was something novel about this gown. She couldn't take another step. It was frightening, yet inviting.
She shouted to the front of the store. "Excuse me, can I try this on?"
Millie hurried to the back of the store, stopped and studied Rosalie. "Yes, yes, I think you should." She carefully removed the perfectly preserved gown, then faced Rosalie and presented it with her arms stretched out, in a rather formal manner.
As Rosalie took the gown, a wave of déjà-vu engulfed her. She steadied her feet. The dress was heavy but soft, and lush, and oh, so lovely. It smelled like lavender. Millie motioned for Rosalie to follow her. Carrying it like a helpless child, she located a teeny dressing room with an enormous vintage mirror inside. It was enclosed by a burgundy, velvet window panel. Rosalie stepped inside.
"If you need any assistance, I'm just a holler away," Millie said.
"Thank you," Rosalie heard herself whisper. As she pulled the panel closed, she felt nervous and frightened, but elated at the same time. Her heart thundered. She quickly undressed and cautiously put on the antique gown. The neckline was perfection. The hemline was right on the floor. Rosalie stared dumbfounded at her reflection. She felt frozen, unable to move.
"Do you need any help with buttons?" Millie inquired.
Rosalie slipped the panel open. "Please." As Millie buttoned her up she could barely breathe. The fit was exact.
She tied the sash. "It's perfect. Fits you like a glove. I'll be right back with the shoes." Millie disappeared.
Rosalie stood staring at her reflection. Is that me, she wondered?
"Here, darling," Millie handed her the shoes. "You take your precious time." She left.
Rosalie's brows creased. There was no way the shoes would fit. She sat down and stared at them. Suddenly, she knew they would indeed fit. It terrified her, but she had to know for sure. As her fingers shook, she placed each delicate blue slipper on each foot. They had been worn many, many times. They had walked on cobblestone streets, squeaky wooden floors, green grass, and muddy paths. She could see the steps. She could see the dainty shoes in motion. Standing, she gazed in the mirror. She moved her long braid to the side of her neck. Her body began trembling. She looked unbelievable but somehow totally believable. Something very mysterious was happening here. She couldn't blink her eyes because the blissful vision might disappear. Maybe this was a dream. She glanced down at her cell phone perched against her purse. No. This was actually happening. This vision was real, and the vision was her. She stood unmoving, taking in her presence, remembering music and laughter, rain and sunshine, crisp leaves and chilly evenings.
The sound of a phone ringing somewhere in the distance jolted her back to reality. She wasn't sure how long she had been standing there, but suddenly she had to see what else was in that area of the store. She swallowed hard. Was there something else there, something of importance to her? There must be. Still wearing the dress, she made her way back to the softly lit corner.
As she peered around, her eyes darted to a medium sized portrait that glowed softly on the wall. The gold frame was scraped and tattered. A thick layer of dust covered it, but she could make out tiny green eyes in the portrait. Her heart thundered. She knew those eyes. She rushed over and urgently cleaned it with the sleeve of her dress. A gasp escaped her.
There in the alabaster glow of a crystal lamp, she saw a painting of herself. She was wearing this exact blue dress. Her hair hanging long at her side, braided exactly as it was now. A little boy, about three years old, wearing white socks, blue knickers, a white shirt, and a black bow tie was sitting on her lap. His green eyes sang to her heart. Her arms were placed lovingly around his waist. She remembered that he didn't like to sit still for anything. He was so full of energy. Chuckling, she remembered him balking and complaining as the artist had worked. It had taken so long. Tears cascaded down her face. It was him. She noticed that the portrait was dated 1902. Her heart seemed to stop beating. Her knees buckled, and she slowly crumbled to the floor.
* * *